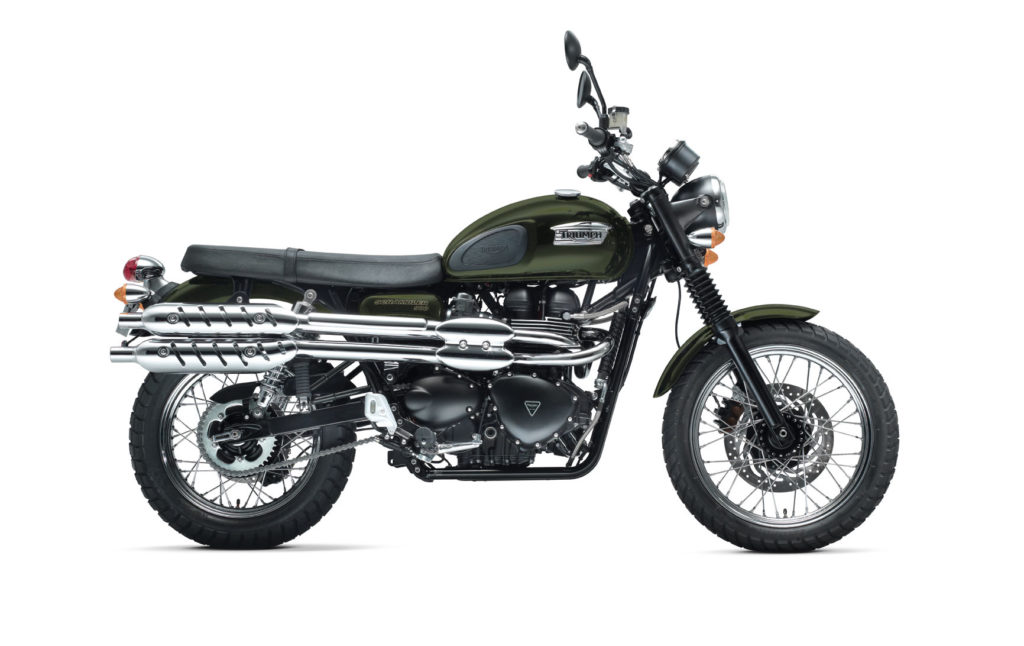 On Facebook, it was suggested that I look at a used Triumph Scrambler based on the Triumph Bonneville. I will need to research this. I'm not certain about this style of motorcycle. I'm leaning toward a taller motorcycle that mimics the riding position of my mountain bike. Also, I'm wanting panniers. How will panniers handle that high dual exhaust. For that matter, how will I. Those are likely to get very hot. I'm going to watch some YouTube videos on these bikes.
If I go this route, I might look at a used Triumph Bonneville like this one below. There do not appear to be any used Scramblers in my area. And, I find the lower exhaust more comfortable.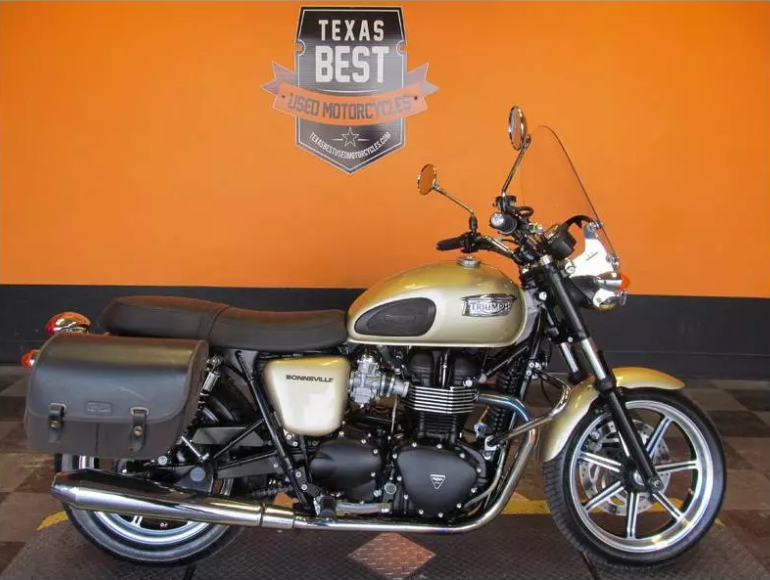 While these bikes look good for daily commuting and day trips. But, for the photographic weekend trips I am considering, it doesn't really seem to be suited to that. I will have cameras, lenses, tripod, clothes, and possibly camping gear. I'm not certain how all of that would fit on one of these bikes.